OK, finished the 2nd hock pouch. My fingers are a bit sore, so I think that's enough leather sewing for today LOL.
The modification for this one includes a belt loop.
Please excuse my rather sloppy sewing skills and the not very paleo multitool pliers! I don't want to imagine how hard it would be to sew a bark tanned hock! Stabbied myself several times with the needle.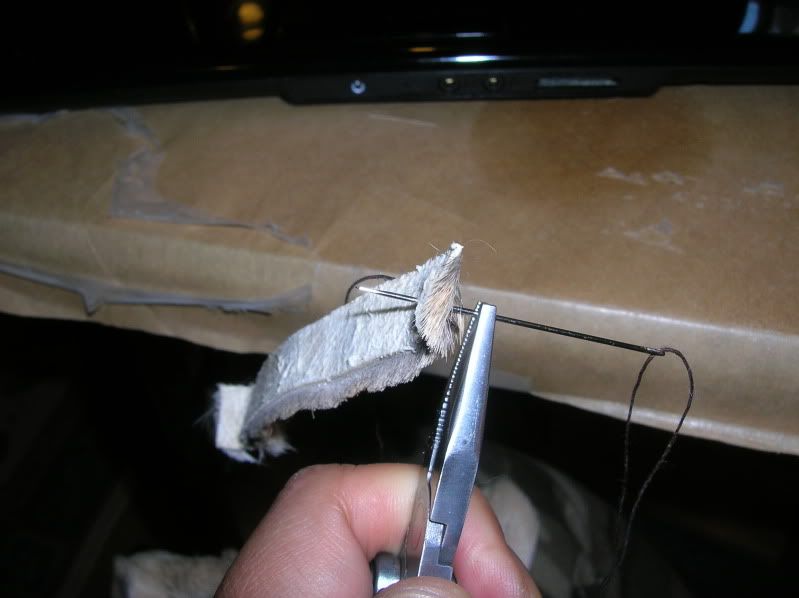 Yes, I used a dark coloured milsurp kit thread, as I can't see them stitches too well if it's light coloured. Waxing the thread helps a bunch. Just used a normal sewing needle that can take that thread.
Then comes the thong bit with a knot, as a button. Thought about using some bone/antler next time.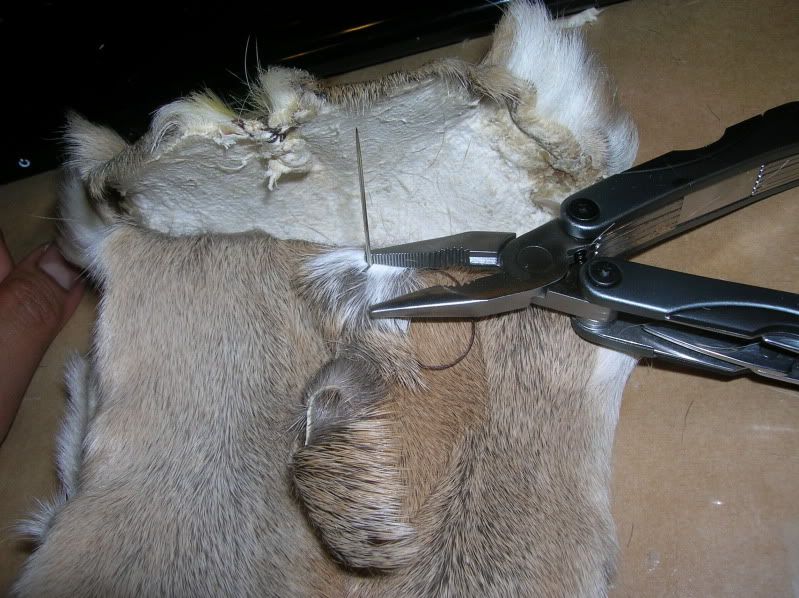 Aaaaand after many needle stabbies and curses .... it's done! Deer hock pouch, iteration 2.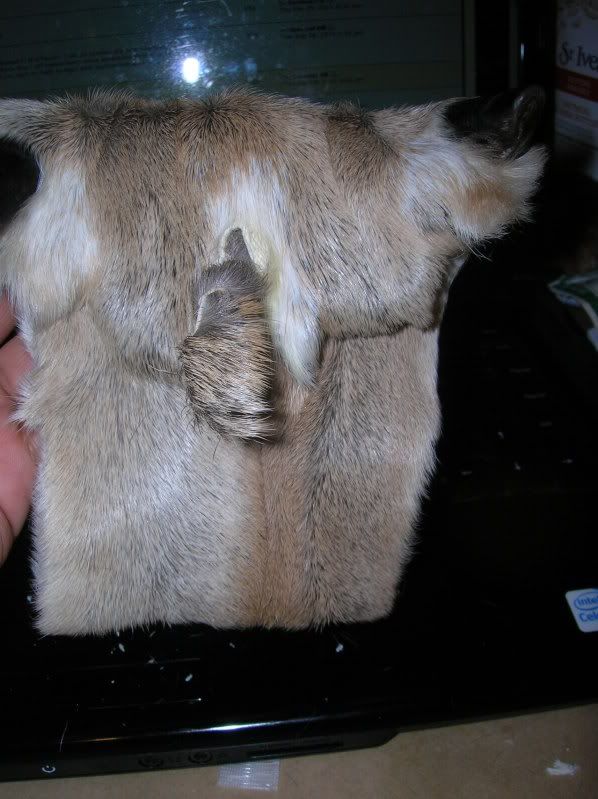 Low tech solution to high tech problem LOL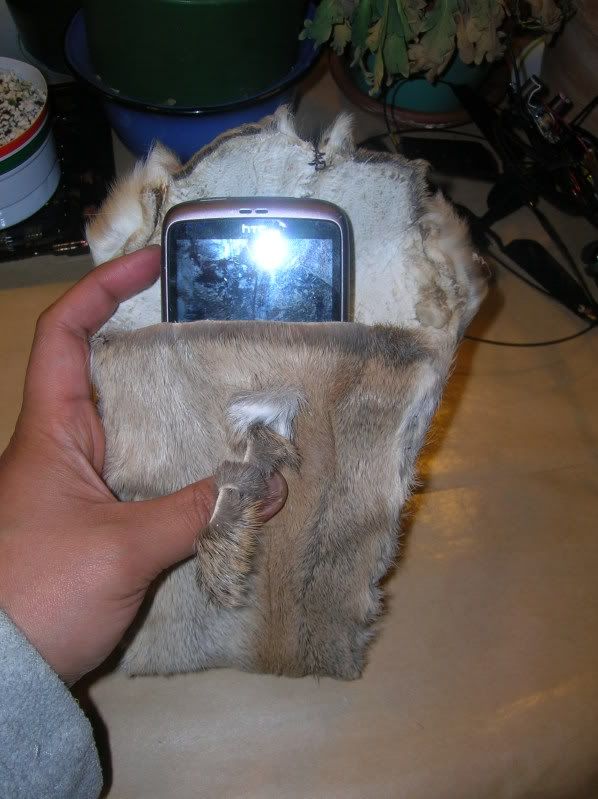 This time I didn't soften the hock on the back of the chair like I did the first one.... but got curious with ehailstone's (on Paleoplanet Forum) mention of
"oo-luke" technique of softening
and decided to try it in combination of using a spoon as a mini-staking tool. Sorry about the weird angle - the only way I can take a photo is to bite one end of the hock skin to free up that hand for the camera.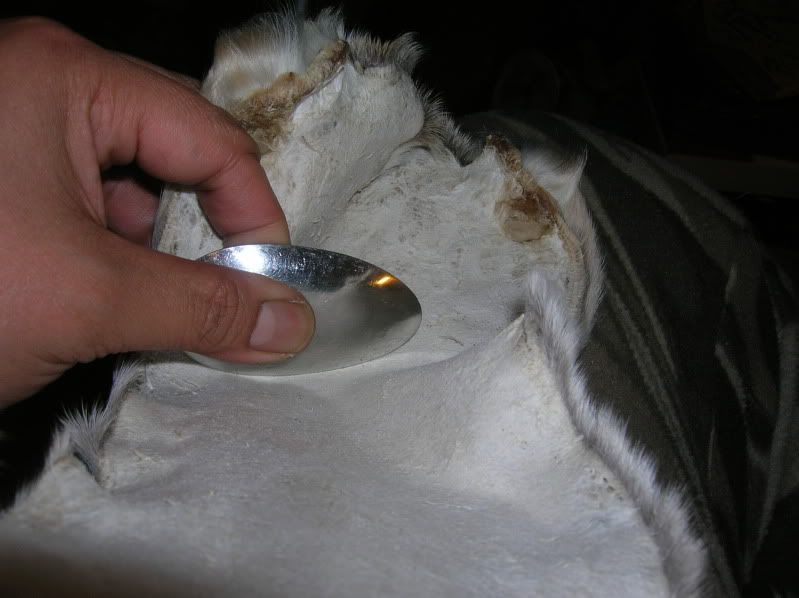 Quillsnkiko in Paleoplanet pointed out a cool tip - chewing the hard bits, and yes I did chew on the harder bits to moisten/soften it enough to make sewing possible :) tastes like smokey deer flavoured not-quite-chewing-gum-but-close LOL. Gotta make sure no doggies get this thing. Damn delicious.
Other links that might interest you:
Deer hock pouch, iteration 2; with belt loop
How to skin deer legs for hockskins
Bark tanning hair on deer hide
Softening bark tanned hair on deer hide
How to remove the pasterns and coffin bone from a deer foot
Salt Curing deer hides for storage
How to degrease deer bones for making tools
Alum tawing white tail hair on neck skin
Soap/Oil tanning hoof-on, hair-on, Mule Deer hockskin
Processing green deer hide into ....
Wild Foods Compilation